THURSDAY, 24 JANUARY 2008
ECJ rules in Roby Profumi reference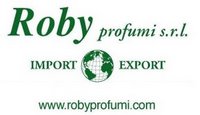 The ruling of the Court of Justice of the European Communities (ECJ) in Case C‑257/06 Roby Profumi Srl v Comune di Parma is of importance to the importers of branded goods in the cosmetics sector. Roby Profumi, an import-export company in the cosmetic products sector, was fined by the local administrative health authority in Parma for failure to communicate to the Ministry of Health and to the Region specific information relating to the cosmetic products it had imported. Roby Profumi maintained that the courts should not have applied the Italian law since it was a disguised restriction on the free movement of goods under Article 28 EC and Article 7 of Directive 76/768. On a reference from the Italian Supreme Court of Cassation the ECJ ruled:
"Article 7 of Council Directive 76/768/EEC of 27 July 1976 on the approximation of the laws of the Member States relating to cosmetic products ... does not preclude a national provision which, in the interests of prompt and appropriate medical treatment in the event of difficulties, requires the importer of cosmetic products to communicate to the Ministry of Health and to the Region the name or the corporate name of the business, its registered office and that of the manufacturing plant, and a full and detailed list of the substances used and the substances contained in those products".
Roby Profumi's website lists the brands in which it deals as including those of Calvin Klein, Armani and Versace.