FRIDAY, 18 JANUARY 2008
CPA steps up campaign to protect "Cornish Pasty"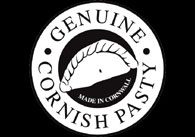 The BBC reports that the Cornish Pasty Association (CPA) has set up a website with the aim of promoting its campaign to give the term "Cornish Pasty" protection as a geographical indication. The association has submitted an application to the Department for Environment, Food and Rural Affairs to seek Protected Geographical Indication (PGI) status for the Cornish pasty. If that is granted, the application will then be sent to the European Commission for final approval.